We have just renewed our website, but some images are still in Japanese. Please be patient with us. We will try to change them to English in the near future.
Otherwise, all the contents are in English.
Our Japanese website
has more information on the latest products.
Click here for our Facebook page!
We are a small online shop based in Brussels, Belgium.
Since January 2009, we have taken orders for good quality German, Swiss toys and European home products. We have
open days in Uccle
every month.
If you wish to receive announcement every month, please register your name with PERIPICCOLI. We will send you the monthly catalogue. We can post your orders to EU countries and Japan. For customers in Belgium we ask you to collect your products like any other shops in town.
We take orders from customers who live in Belgium, EU countries and Japan. If you live outside of Belgium and would like to purchase products from us, please contact us for more details.
For registration and enquiries, please send us email to the following address. info@peripiccoli.com
For registration, we need your name, address, phone number, email address.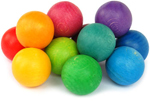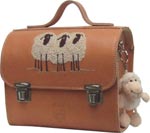 Address: Avenue Wolvendael, 1180 Uccle Belgium
Tel: +32 496 2323 97 (9:30 - 17:30 CET)