OWA 6th Anniversaire Japanese Festival
OWA Brewery SPRL is organising 6th Anniversary festival.
To celebrate the 6th anniversary, there will be some tasty Japanese food and of course, OWA beer and much more.
Please come along with your friends and families.
PERIPICCOLI will have a stand for children. We will sell some fun toys and maybe the area to play with CUBORO. It will be a fun day.
Sunday 17th June from 11:30-18:00
Address: 23 Rue Henri Vandermaelen 1150, St-Pieters-Woluwe (Brussels)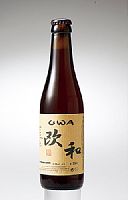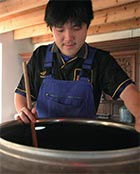 About OWA Brewery
Mr. Leo Imai started OWA Brewery in Belgium in 2006. He is the first Japanese who makes Japanese beer in Belgium.
To contact him, please send email to owabeer@gmail.com.