These bubble products are all German made by PUSTEFIX. The high quality level of PUSTEFIX includes all safety regulation and modern environmental requirements. The PUSTEFIX liquid is harmless, non toxic and is environmentally confirm due to biological break down. The recipes of the bubbles are secret. Once you use it you will love it.
Their products are loved by children as well as adults. Professional bubble artists use their product because of the beauty and magic of the bubbles!
We have introduced PUSTEFIX products since Spring and they have become one of the most popular products.
Please send your order to the following email address. Email address: order@peripiccoli.com
All the prices are inclusive of Belgium VAT.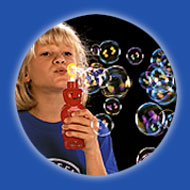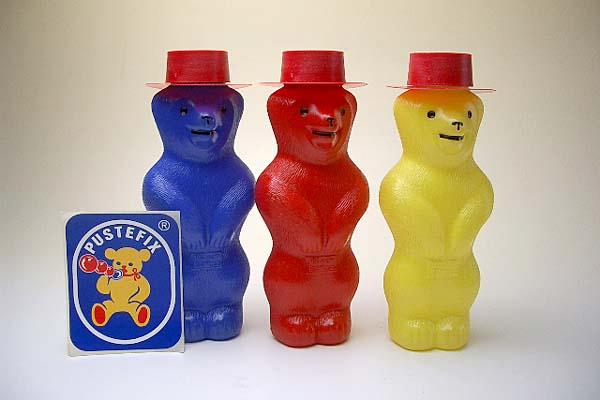 Magic mini bubble bear
Product code 0562
Size: 17cm(180ml)
Price € 4.80
From age of 2 and up
Color: red, blue, yellow
You can mention your preferred colour, but please bear in mind that we might not have your color in stock. The contents are the same.
This can be a nice little present for a birthday party.
For smaller children who just start learning how to make bubble, this teddy will help you. It is more stable for them because they have to hold it with both hands.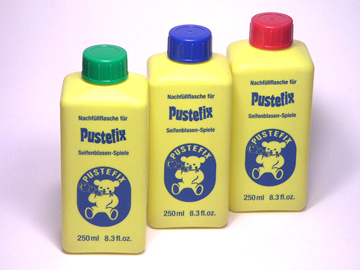 Refill of bubble 500ml
Product code 567
Price € 4.80
Refill of bubble product for filling your various accessories... Have fun making bubbles for a long time!
The color of the cap has three colors, but the contents are the same.
Non-toxic liquid.